Meet The Doctor and Staff
Behind every great dental practice is a great team. Our staff members are the cornerstone of our practice. There dedication and selflessness behind the scenes create an inviting and safe environment for the patients. The success of this practice has as much to do with a hard working and committed staff as it does the doctors themselves. Exceptional dental care. Personalized service.
David St. Ledger, DDS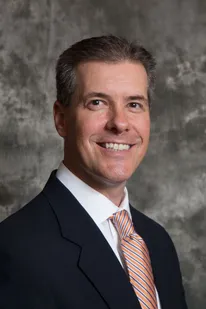 Dr. David St. Ledger is committed to learning. In 1990, he received his undergraduate degree in Biochemistry and minored in Sociology from The University of Scranton. He also holds and successfully defended his undergraduate thesis in molecular biology with two years of laboratory research. He received a degree of Doctor of Dental Surgery from Columbia University School of Dental and Oral Surgery in 1994, where he was Vice-President and then President of the Student Council from 1992-94, received the Crest Award in Geriatric Dentistry, and multiple leadership awards from the University, including The Ella Marie Ewell Award, as well as from the American College of Dentists.
After dental school, Dr. St. Ledger spent a year in a general practice residency program at The Mountainside Hospital. He became an Attending at Mountainside Hospital in 1996 where he is a teacher and Clinical Professor, to present day. He is involved with the local schools for education and awareness during Dental Health Month. He is a member of the Academy of General Dentistry, The American Dental Association, The American Academy of Cosmetic Dentistry, an elected member by peer review to the International Association of Dentists and Physicians, and The Western Essex Dental Association, the latter of which he served as an officer for four years and additionally as President for 2002 and 2003. He was elected by Montclair Magazine as one of the regions Top Dentists for 2013 and again for 2014, 2015, and 2016 . NJ Top Docs recognized him in 2014 and 2015 as a Top Dentist for General/Restorative Dentistry .
Dr. St. Ledger is very active in advanced dental education. He is an alumnus of the world renowned Pankey Institute for Advanced Dental Education and Spear Education , an Institute for Advanced Dental Education in Scottsdale, AZ. He is currently involved in a continuum of learning as a Faculty Club member at Spear Education . In 2015, he continues to Mentor at Spear Education as a Visiting Faculty member, and is a Moderator for Spear Education's online content, a digital suite of virtual learning and sharing. Dr. St. Ledger is also a Contributing Author for Spear Digest . http://www.speareducation.com
OUR STAFF
Our dedicated, educated, and informed staff work incessantly behind the scenes on the finest details ensuring your time with us is comfortable and pleasant.
Dani
Donna
Zully
Arlenis
Mariella
Jennifer
Lori
Trish
Kiana
Ashay
Chrissy