My Blog
Posts for tag: dental injuries
By Upper Montclair Dental Associates
March 02, 2020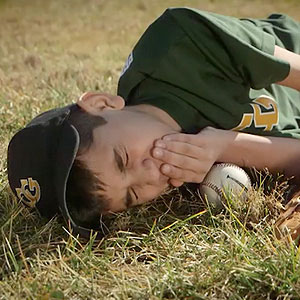 Even though teeth are resilient, they're not indestructible. An accidental collision involving the face could damage teeth, even knocking a tooth completely out of its socket.
At first, it might seem like the end of the line for that particular tooth. But it doesn't have to be—if you know what to do. But you'll have to act quickly: The longer the tooth is out of its socket, the less chance it will survive long-term.
Here are the steps you should take to save a knocked-out tooth.
Find the tooth. It's important that you locate the missing tooth quickly. When you do, don't handle it by the root end: It still contains delicate periodontal cells that are essential if the tooth is going to rejoin with the ligaments and bone. Use clean water to rinse off any dirt or debris.
Reinsert the tooth. Holding it by the crown and not the root, reinsert the tooth into its empty socket, hopefully within an hour (the faster the better). You want to make sure it's good and snug, so apply a little force when you do this. Place some clean gauze or cloth between the tooth and its opposite on the other jaw, then have the person bite down and hold it in place.
Get immediate dental care. It's preferable to find a dentist as soon as possible (if not, then the nearest emergency medical facility). The dentist will x-ray the tooth to make sure it's positioned properly, and may adjust it further if necessary. They may also splint the tooth to adjacent teeth to help stabilize it until it fully reattaches with the jaw.
Again, time is of the essence—the quicker you can perform the above steps, the better the tooth's chances. Any delay could jeopardize the tooth's ability to reattach, or it could shorten its lifespan.
You can also get guidance on treating a knocked-out tooth and other dental emergencies with a free mobile app developed by the International Association of Dental Traumatology (IADT). Just look in your Android or IOS app store for ToothSOS.
If you would like more information on what to do during a dental emergency, please contact us or schedule an appointment for a consultation. You can also learn more about this topic by reading the Dear Doctor magazine article "When a Tooth is Knocked Out."
By Upper Montclair Dental Associates
September 26, 2012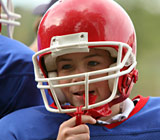 One question we are most often asked by parents of athletes or those who participate in physical sports is, "Do mouthguards really work?" And when we respond, "yes," a common follow-up question is, "Is there any scientific evidence to support this claim?" Based on this scenario, we feel it is important to provide you with some interesting and evidence-based facts on this topic.
The first reported use of mouthguards was in the sport of boxing. And because participants and bystanders in the 1920s quickly witnessed their effectiveness even back then, the trend's popularity grew to the point that boxing became the first professional sport to require them. However, other sports soon started following this lead — especially those high-contact sports. The American Dental Association (ADA) started mandating the use of mouthguards for football in 1962 and the US National Collegiate Athletic Association (NCAA) currently requires mouthguards for football, ice hockey, lacrosse and field hockey. The ADA has since expanded their recommendations to now include 29 different sports and exercise activities. So now that you know more about the professional organizations pushing the use of mouthguards, let's get back to the second question, "What's the evidence?"
There have been numerous studies over the years regarding the properties of mouthguards, and more specifically their shock absorbing capabilities. Other studies have been based upon their protective abilities due to their stiffness, hardness and strength. This research has enabled us to vastly improve upon the effectiveness of mouthguards. For example, years ago latex rubber was a popular material used to create mouthguards. However, today we use products such as ethylene vinyl acetate or polyurethane because they are far superior in durability and flexibility. And impact studies have shown that the chances of fracturing teeth is dramatically reduced when wearing one of these mouthguards...especially when compared to individuals wearing no mouthguard at all. In fact, research has revealed that by not wearing a mouthguard during physical sports or exercise, individuals are 60 times more likely to experience an injury to the mouth and/or teeth.
To learn more about the importance of protective mouthguards, continue reading the Dear Doctor magazine article "Athletic Mouthguards." Or you can contact us today to schedule an appointment to discuss your questions about mouthguards.